The technical resources below are here to help with any questions you may have. If you are not able to find what you are looking for or need help, Midland Technologies is happy to assist you. You can contact us at (763) 428-4229 or by email at info@lethiguelusa.com.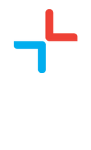 Whether you need a replacement block or a new unique block for your project, Midland is your
solution source for any of your custom needs.
Custom designs and alternative formats include: Custom Dimensions, Corner Radii, Double
Flow Areas, Ejection Pin Holes, Custom Water Lines and Steps.