HOW ELECTRIC IMMERSION HEATER WORK? 
The aluminum immersion heater is an electrical heating system, uniquely designed to hold and raise non-ferrous metals. It is intended to be directly immersed in liquid metal. The thermal power is directly brought to the heart of molten metal through conduction.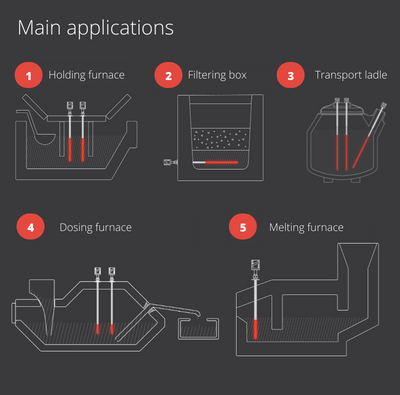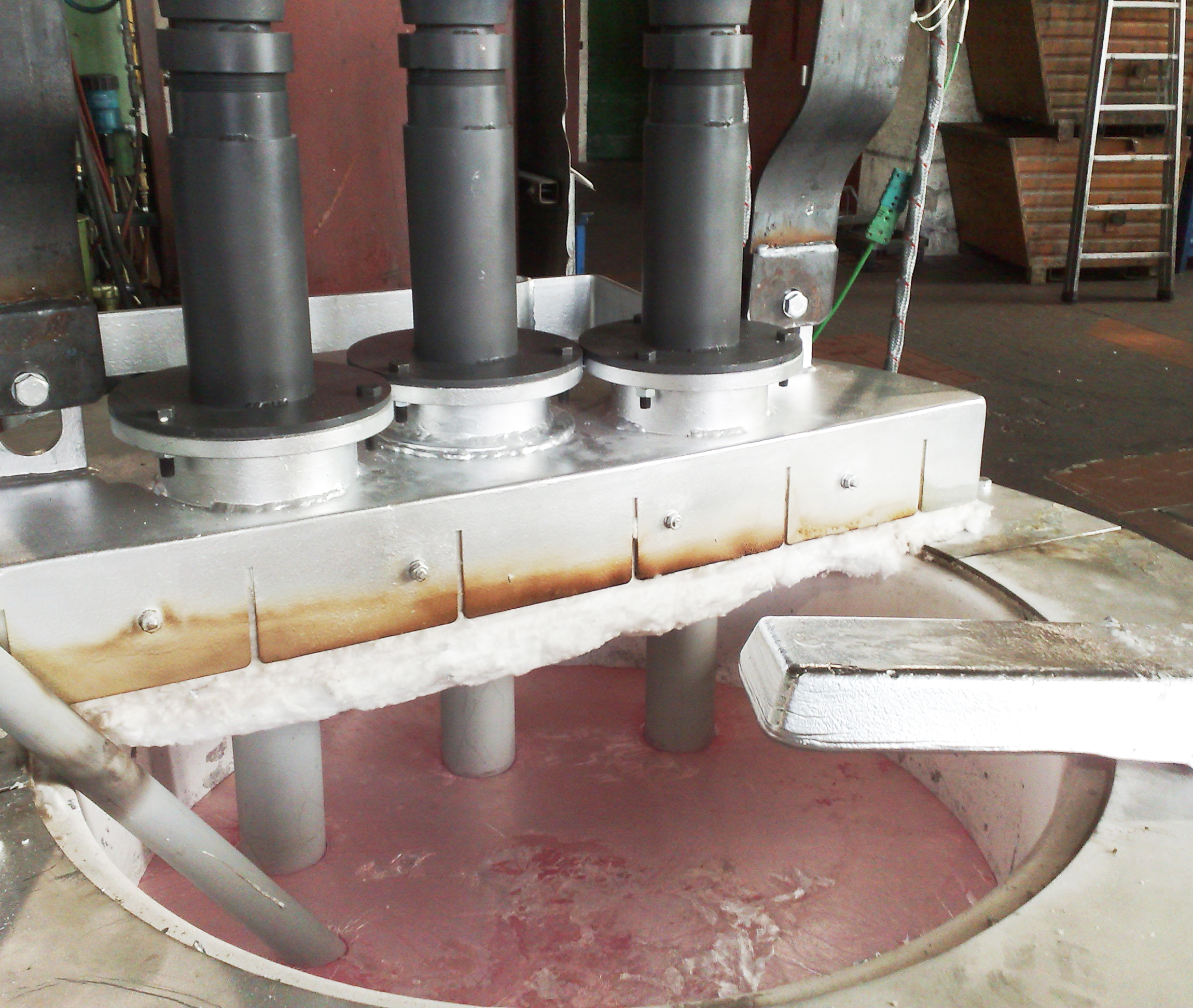 ENERGY SAVING
Because the immersion heater directly heats the heart of the bath, there is no heat loss. A more efficient aluminum heating method enables you to save more energy. With our aluminum immersion heater's technology, you can reach your targeted temperature with lower time and energy compared to other technologies.
MOLTEN QUALITY
By heating your aluminum effectively with our immersion heaters, overheating is avoided and we can ensure you that your metal quality will be in its best form.
PRODUCTIVITY
With the proper implementation of aluminum heating, you can significantly increase your productivity
TECHNICAL CHARACTERISTICS
Our aluminum immersion heater is the combination of two advanced materials:
A silicon nitride sheath with the following technical qualities:
No sensitivity to thermal shocks
High mechanical resistance
Excellent thermal conductivity
Optimum resistance to corrosion
A high watt density electrical heating resistance embedded in a highly performing isolating material, providing both electrical isolation and heat transfer, standard dimensions:
Sheath diameter: 32, 55, or 75 mm
Length under flange from 500 to 1450 mm
Immersed length can reach 1000+ mm when allowed by the bath's depth and work capacity
The connecting voltage from 36 to 600 V, mono/three-phase, delivering up to 50kW
WANT TO DISCOVER MORE ALUMINUM IMMERSION HEATING?