PRODUCT OVERVIEW
High-Pressure Jet Coolers from Lethiguel USA are durable, high-quality, domestically manufactured cascades for use with High-Velocity Jet Cooling Units. High-Pressure Jet Coolers consist of a rotating or stationary brass head that houses the ports for the water/air supply lines. Stainless steel tubing is used for both the outer and inner tubes at various sizes for your application. Connection to the core pin with the outer tube can be made with threads, o-rings, or a grommet. All major sub-components of the Jet Coolers have been designed in-house to support long life and easy installation.
OPERATION
The inner tube of the Jet Cooler is inserted into a cooling channel within the core pin to 10 – 15 mm of the core pin tip. Jet Coolers insert and seal with core pins via a threaded, o-ring, or grommet connection. The brass head of the Jet Cooler can be fitted with two push-lock fittings for either 4mm, 6mm, 8mm, or 5/32" OD tubing that provides the inlet and outlet water/air supply lines to the cascade tube.
FEATURES
Domestically designed and produced
Rotating or stationary heads
Threaded or o-ring connections
Two-week turnaround on most orders
4mm, 6mm, 8mm, or 5/32" push-lock for inlet and outlet tubing
Inner & Outer tubes manufactured to your custom lengths
QUICK SHIP PRODUCT
This product is available to ship in as little as 2 weeks.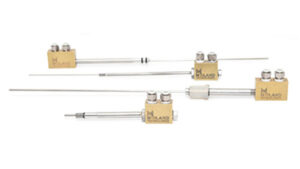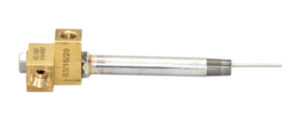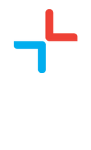 Whether you need a replacement block or a new unique block for your project, Lethiguel is your
solution source for any of your custom needs.
Custom designs and alternative formats include: Custom Dimensions, Corner Radii, Double
Flow Areas, Ejection Pin Holes, Custom Water Lines and Steps.