PRODUCT OVERVIEW
The Ultimate Vent Block is a highly durable insert with no moving parts to fail or replace. The specialized serrated pattern provides more venting area than conventional vents while significantly reducing risk of flash, a critical feature when automating the die casting cell. Most existing dies can be modified to accept Ultimate Vent Blocks.
FEATURES
Seven stock sizes available or custom design to your specifications
Available in premium H-13 steel or pre-hard tool steel
Can be water cooled
Most existing dies can be retrofitted to accept Ultimate Vent Blocks
Complementary assistance to calculate the needed venting area for your casting application
Magnesium, Zinc and Aluminum
QUICK SHIP PRODUCT
This product is available for next day shipping when in stock.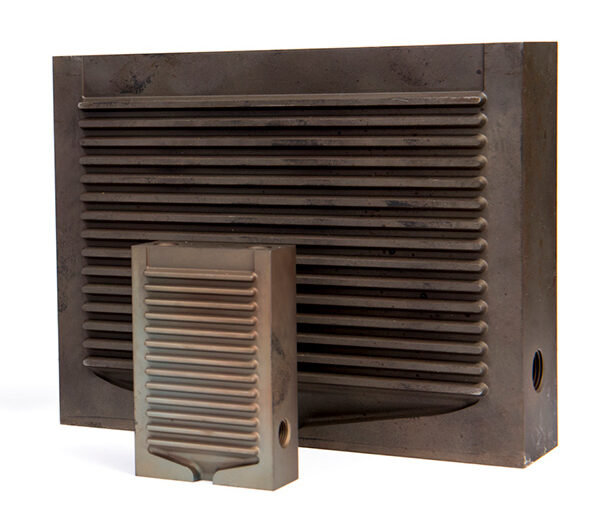 If your die is currently running vacuum valves you may be able to switch to Ultimate Valve-Less & Vent Blocks in order to reduce maintenance issues associated with valves. We will work with you to determine if passive venting can be used with the specific casting application.
The first step is to complete the Block Sizing Form and submit it to Midland. We will calculate the area needed for sufficient air and gas evacuation of the die cavity insert.
Retrofitting existing tools to utilize Midland Blocks requires special consideration of the alignment of each half of the die. A check of the clearance between leader pins and bushings should be performed, and if not to original dimensions, new pins and bushings are recommended to ensure proper clearance in Ultimate Valve-Less &Vent Blocks.
PRODUCT OVERVIEW
Standard Tooth Pattern provides a flat profile for maximum metal flow resistance.
Variable Pattern can be requested by adding '–Variable' to the end of any Block catalog number.
APPLICATION
The Variable Pattern is ideal for all die-casting applications that can benefit from reduced porosity and where the sticking of metal within the flow pattern is of concern.
OPERATION
Radii on the teeth near the input end of the variable pattern allow for the thicker material build-up to prevent breaking during release. Flat geometry on the top of teeth near the output end of the pattern helps to prevent the blow-through of material. Increased draft of the side angles of the teeth assists with the release of the solidified metal.
FEATURES
Flow pattern designed to facilitate the release of solidified metal
Interchangeable with all Standard Valve-Less Vacuum, Ultimate Vent
and Super Chill Blocks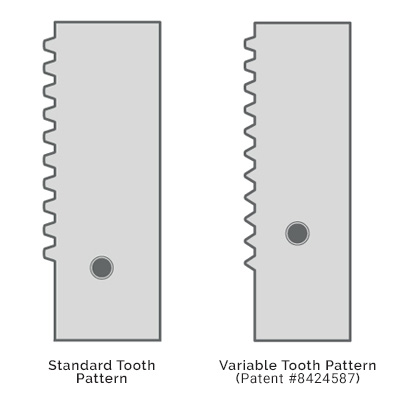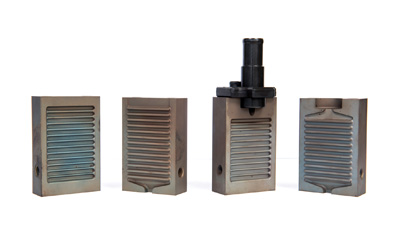 ULTIMATE VENT AND VALVE-LESS VACUUM BLOCKS
Vent and Valve-Less Blocks made from premium H-13 steel are ideal for dies
used in long production runs of aluminum castings. Heat-treated to 44-46
HRC, premium blocks have higher resistance to heat-check, cracking, and
wear caused by thermal shock.
FEATURES
Durable for long production runs
Heat-treated to 44-46 HRC
High resistance to thermal shock
Premium H-13 Steel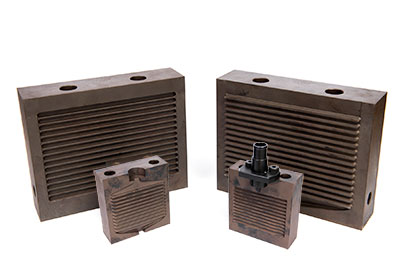 E-SERIES VENT AND VALVE-LESS VACUUM BLOCKS
Vent and Valve-Less Blocks are ideal for dies to be used in the production of
zinc or magnesium castings, or may be used for short production runs of
aluminum castings, typically up to 50,000 shots. To order E Blocks add '–E'
to the end of a Standard Vacuum Block or Ultimate Vent Block part number.
(i.e. UVS-2500-E). *Manufactured to order.
FEATURES
Ideal for casting with zinc or magnesium
Can be utilized for casting aluminum in short production runs
Pre-hard tool steel
NEED ASSISTANCE WITH VENT RUNNERS?
We will offer a suggested vent block runner layout when Midland Ultimate Vent Blocks are purchased and a 3D layout of the tool is provided.
CONSIDERATIONS FOR RUNNERS
Midland Blocks allow for more efficient venting than conventional vents. Not only is more air evacuated and the risk of flash reduced, but the vent runners that tie the block to the die cavity insert also do not oxidize during remelting as severely as conventional vents. This allows the caster to reclaim more casting alloy contributing to overall job profitability while at the same time reducing porosity through improved venting.
Correctly designing vent runners from the cavity to the vent block is critical to proper venting. Vent runners should be designed to control the velocity of the exiting metal while providing sufficient area for air and gas evacuation. This is achieved by designing a vent runner system that creates a pressure drop and provides sufficient resistance to slow the metal. Proper ejection of the runners must also be taken into consideration.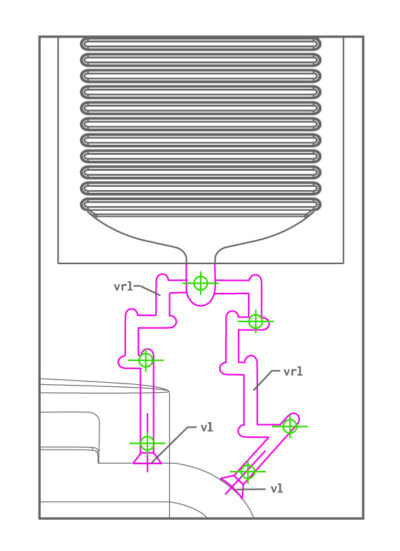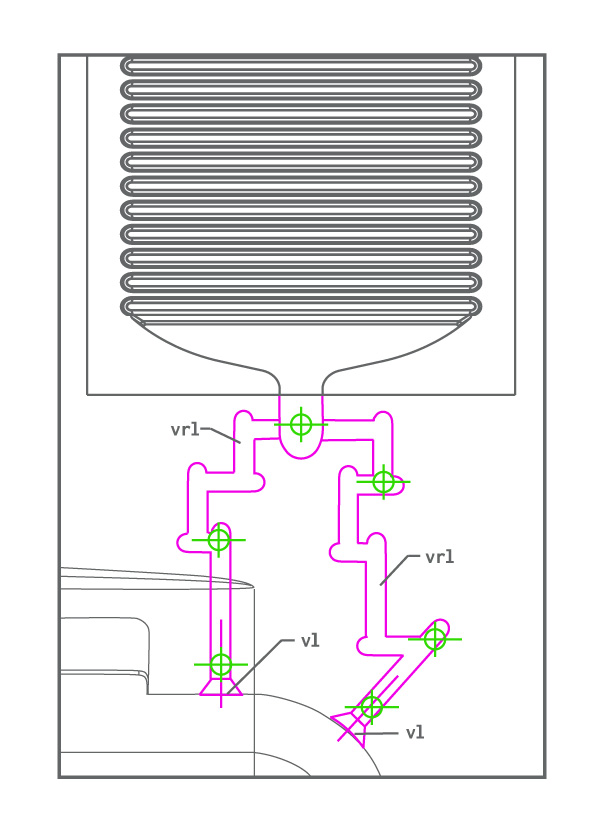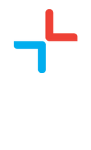 Whether you need a replacement block or a new unique block for your project, Lethiguel is your
solution source for any of your custom needs.
Custom designs and alternative formats include: Custom Dimensions, Corner Radii, Double
Flow Areas, Ejection Pin Holes, Custom Water Lines and Steps.